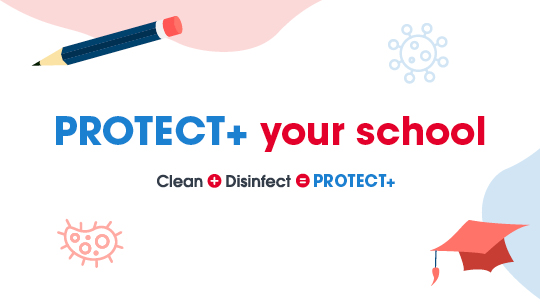 The significance of a robust cleaning programme for schools has become more crucial than ever.
The spread of Virus and bacteria can be far quicker in a school than most of us can imagine. It is vitally important to be prepared. Here is where AMC Commercial Cleaning can help with our Protect+ plan for school cleaning.
Our Schools Cleaning plan takes into consideration pre-emptive measures amidst COVID-19 from cross-contamination in schools.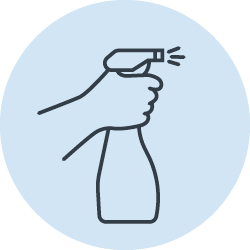 Intensive Cleaning to high traffic, high-risk areas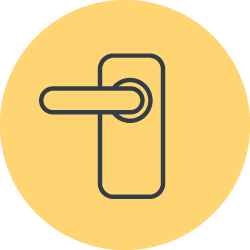 Targeted surface disinfection to high touch areas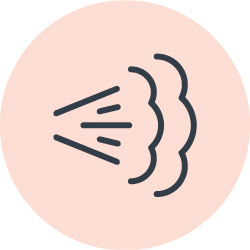 Fogging disinfection to eliminate biohazards
In this new normal Alert level 1, COVID-19 pandemic recovery phase, keeping students, staff and the wider community safe from the risk of infectious diseases has become more critical than ever. Learning from our extensive experience in school cleaning and infection control in pandemics, our cleaning programme for schools includes a component of pre-emptive surface disinfection as part of the scope of works.
Because, when it comes to cleaning in schools, there is simply no allowance for risks.

Higher Standards in Schools Cleaning
The increasing requirements for compliance with Alert levels and health standards require schools across New Zealand – in Auckland, Wellington, Christchurch, Waitakere, Hamilton, Highbrook, Manukau and Northshore, to review their current cleaning programmes.
Cleaning
Cleaning means physically removing germs, dirt and organic matter from surfaces. Cleaning alone does not kill germs, but by reducing the numbers of germs on surfaces, it helps to reduce the risk of spreading infection.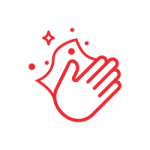 Disinfection
Disinfection means using chemicals to kill germs on surfaces.This process does not necessarily clean dirty surfaces or remove dust, but by killing germs that remain on surfaces after cleaning, disinfection further reduces the risk of spreading infection.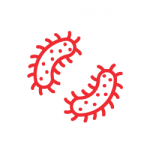 While ensuring consistent cleaning routines with a focus on high-use areas is imperative, targeted surface disinfection in areas exposed for cross contamination, such as common rooms that draw greater traffic will call for pre-emptive surface disinfection. In the new normal, schools in New Zealand have a need to reach for a higher standard of school cleaning programme.
Your School and AMC Commercial Cleaning
Maintaining a school cleaning programme that meets the standards and values of the school is a shared responsibility between you and your cleaning service partner.
We have had AMC cleaning at Wellington High School in Wellington for the last two years. Prior to them starting we went through several different companies, going from bad to worse. We found a big improvement in attitude from the Management, which of course passed down to the individual cleaners at the school. Now, instead of receiving countless complaints from our staff, resulting in wasted hours chasing up issues with the cleaning company, I can now relax in the knowledge that the work is being completed to a high standard.
John Wilkinson
Business Manager
Wellington High School, New Zealand
AMC Quality Standards
AMC maintains the highest levels of accreditations and certification:
ISO 9001:2016 for Quality Management System
AS/NZS 4801:2001 Occupational Health & Safety Management
ISO 14001:2016 Environmental Management System
In addition, AMC's school cleaning programme ensures:
All cleaners have the appropriate vaccinations including flu vaccine.
All cleaners have police checks and working with children clearance.
All cleaners use hospital grade disinfectant which kills 99.99% germs.
All cleaners are trained on responsible use of cleaning products, waste disposal, Specialist Surface Disinfection.
Your school cleaning programme is audited by AMC's Operations management team on a regular frequency and reports provided with complete transparency, online, for customer self-audits and feedback.
A dedicated Customer Services Manager is assigned for your school.
To find out how we can take care of you, please complete the form and someone will be in touch soon.
The Service Process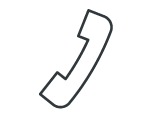 1. Contact
Calls returned within 24 hours (Mon-Fri)
A cleaning consultation with a local expert arranged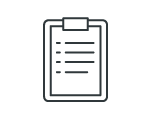 2. Site Survey
A dedicated site supervisor provided
Appointment at a time of your convenience
Cleaning plan tailored to your facility's requirements
In compliance with all cleaning and environmental regulations

3. Induction
Resource selection to fit site requirements
Site visit at a time of your convenience
Quick, discreet walk through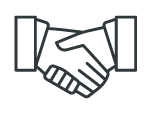 4. Service
Quality assurance process to ensure your cleaning services are as per agreed specifications
Proof of service made available online
48-hour issue resolution