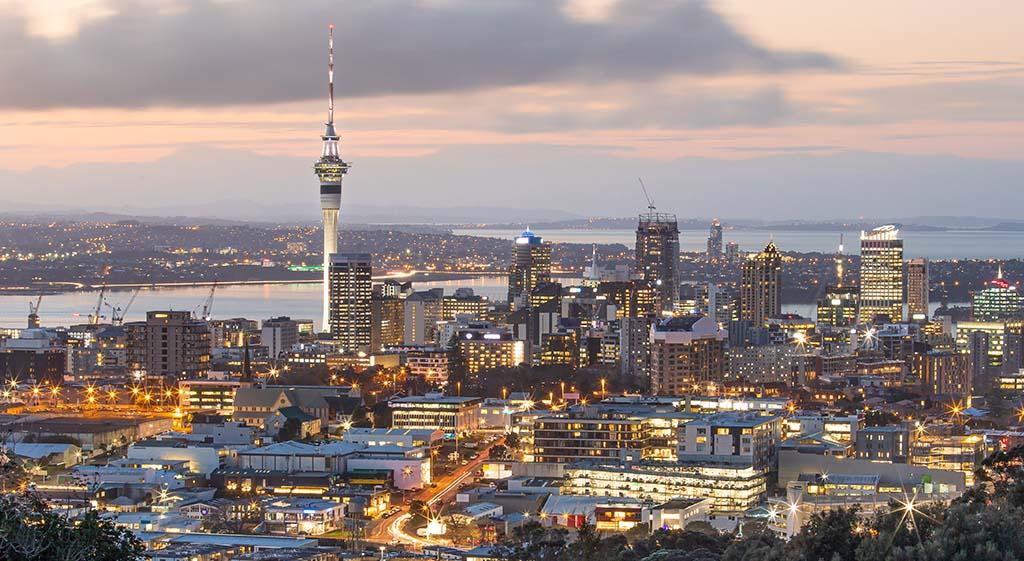 Office Cleaning Auckland
Looking for Daily, Weekly or Monthly Commercial Cleaners in Auckland?
AMC New Zealand provides a broad range of general and specialised commercial cleaning solutions in Auckland. We've been delivering dependable, quality commercial cleaning since 1988 and we are committed to continuing the same high level of service that we've become known for
Built on robust family values with a reputation for dedication and consistency, AMC is ready to partner with you to identify efficient and effective cleaning solutions for your company. We offer daily, weekly or monthly business cleaning services in Auckland, Wellington, Christchurch and Hamilton. In terms of commercial cleaning companies in Auckland, AMC Commercial Cleaning is certainly one you need to speak with about your cleaning needs.
Why Choose AMC Commercial Cleaning New Zealand?
We've got all your priorities covered when it comes to commercial cleaning in New Zealand including office cleaning, aged care cleaning, school cleaning, retail cleaning, supermarket cleaning, childcare cleaning, medical cleaning, industrial cleaning, sports cleaning and hospitality cleaning.
AMC maintains international standards through our certifications for ISO accreditation for Environmental Management, Quality Management and Work Health and Safety. This is demonstrated in every interaction, every clean, every site and every challenge.
At AMC Commercial Cleaning New Zealand, believe that everyone has the right to a clean and safe environment. This includes your staff and ours, your patients, customers, passengers, visitors, pupils and anyone who calls in to your place of work. We clean because we care.
We're not your everyday Commercial Cleaners
The team at AMC Commercial Cleaning New Zealand are devoted to supplying the best standards of commercial cleaning and will work with you to create a tailored cleaning programme based on your specific needs. We're industry leading in terms of certifications and innovation and endeavour to deliver a safe and secure cleaning solution for clients – small or large.
When you engage AMC Commercial Cleaners you will be kept up to date every step of the way, even when you're away from the office or location, using real time reporting online through the customer portal. We've also developed innovation in other areas such as using products that are both earth and human friendly, effective and safe.
If you're seeking a commercial cleaning solution in New Zealand, please contact us today for a quote.
Would you like to know more about AMC Commercial Cleaning NZ?
We've put together some introductory information to assist you in discovering, not only who we are and what we stand for, but most importantly how we can work alongside you to deliver a cost effective, efficient cleaning solution for your business in Auckland.
What are AMC's core cleaning specialties?
AMC Commercial Cleaning holds a wealth of experience including school, office, retail, medical, high-rise, sporting and child care cleaning and that is reinforced by an wide range of supplementary cleaning services comprising of carpet and upholstery cleaning, gardening and landscaping, strip and seal, window cleaning, graffiti removal, cleaning for stone and tiled flooring, programmed maintenance service and emergency clean ups which we can perform in combination with regular everyday cleaning.
What makes AMC different from other Auckland based cleaning companies?
Our operations management includes a robust audit which is conducted weekly and monthly by dedicated Customer Service Managers and reported in real time, online.
Customers are provided a portal to self-rate any time and provide feedback. Complete transparency and a high level of accountability is practised.
We make our own non-toxic, environmentally sensitive cleaning products
All staff are highly trained in WH&S, Environmental Management and Quality Management
We can work in conjunction with our clients to create an integrated waste management plan as well as other environmentally sustainable action plans
AMC started as a small family-run cleaning company and now operates across New Zealand and is a strategic business partner for OfficeMax New Zealand
Get a quote
Contact us for a free cleaning quote today.
AMC Auckland
A3 level 1, 4 Pacific Rise,
Mt Wellington, Auckland 1060
Phone: 0508 990 050
Other Locations
AMC National
18, Garden Boulevard, Dingley Village VIC 3172
Tel: (03) 9262 2400
AMC Melbourne Branch
22 Garden Boulevard, Dingley Village, VIC 3172
Tel: (03) 8769 6000
AMC Sydney Branch
C12/ 12-14 Solent Circuit, Baulkham Hills NSW 2153
Tel: (02) 8884 9100
AMC Brisbane Branch
Unit 2, 463 Nudgee Road
Hendra 4011
Tel: (07) 3399 0000
AMC Adelaide Branch
89B North East Rd, Collinswood, SA 5081
Tel: (08) 7225 2833
AMC Perth Branch
Unit 26, 12 Cowcher Place, Belmont, WA 6104
Tel: (08) 9277 9222