Bodily fluids, blood and faecal matter are all examples of biological hazards that can carry viruses and present a substantial health risk. Decontaminating an area safely after an incident (small or large) involving biohazardous materials or waste will significantly help remove the risk of exposure to infection.
In the event your workplace is exposed to or impacted by a dangerous virus (such as COVID-19), an immediate, efficient and organised approach to environmental contamination is required by law
At AMC Commercial Cleaning we can successfully provide a Specialist Surface Disinfection with minimal disruption to your business or facilities such as schools, hospitals, pharmacies, restaurants, industries, medical facilities. We work quickly and efficiently to disinfect the areas contaminated and safely dispose of hazardous waste.
Our team of trained specialists operate with complete discretion when dealing with sensitive situations as their experience in post-contamination cleaning is highly valuable.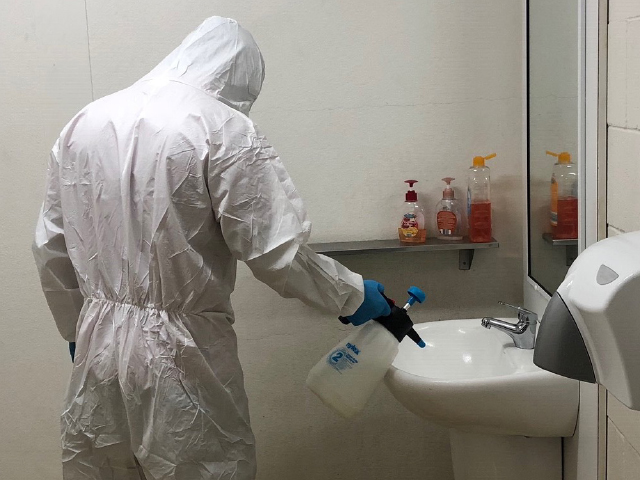 Our range of disinfection services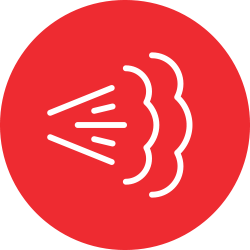 Fogging disinfection
Fogging cleaning is an additional treatment to regular cleaning which uses particularly small droplets of disinfectant. These droplets settle under, on top of and on the sides of all surfaces, objects and inaccessible areas that couldn't be reached with traditional cleaning methods.
AMC Commercial Cleaning's fogging disinfection service gives greater efficiency and coverage to reach difficult areas like ceilings, high walls and cupboards. Fogging cleaning ensures day-to-day maintenance of cross-contamination as studies show Fogging to be effective against a wide range of bacteria, viruses, fungi and spores depending on the disinfectant used.