We understand that keeping your office environment clean and hygienic is an important requirement for any commercial business. As well as impressing an image of your business on clients, visitors, and colleagues, the cleanliness of your office is also crucial to optimising occupational health and safety for your employees.
AMC Commercial Cleaning has been in operation since 1988 servicing offices across the entire Australasian region. Our highly trained team of office cleaners will work with you to develop a customised cleaning program catering specifically to your commercial cleaning requirements, with consistent and ongoing communication to ensure you're satisfied with our service.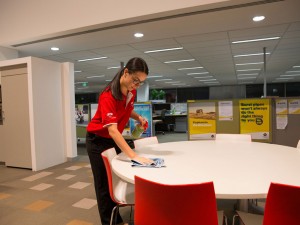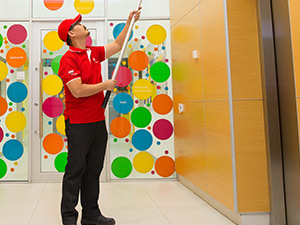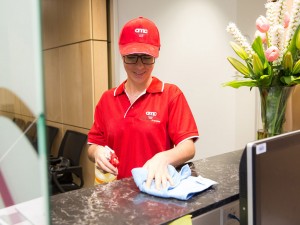 We're here to make your life easier when it comes to office cleaning!
As well as your everyday cleaning, we can also offer specialist services including carpet cleaning, window cleaning, washroom services, hard floor maintenance, and management of rubbish, recycling and consumables.
AMC office cleaning professionals use natural, non-toxic, safe and effective commercial cleaning products.
Click here for more reasons why you should choose AMC Commercial Cleaning for your cleaning needs or get a quote now.