Our level of genuine care goes beyond consistently complying with stringent clinical requirements, into the finer details. Details we know will make a difference to the health, safety and happiness of your patients, visitors and staff. We do this because we believe it's important to look after people, just like when you go to great lengths to take care of every individual patient. We're clinical about quality medical cleaning.
Your patients wouldn't trust just anyone to look after their health. They trust your dedicated team of healthcare professionals because they offer a superior level of care, quality and expertise. In the same way, you wouldn't trust just anyone to look after the cleaning of your medical facility. That's why we strive to provide the utmost attention to detail, covering everything from offering strategic advice during flu season to ensuring a patient safely navigates a freshly mopped floor.
Click the image to view a larger version or view a PDF here.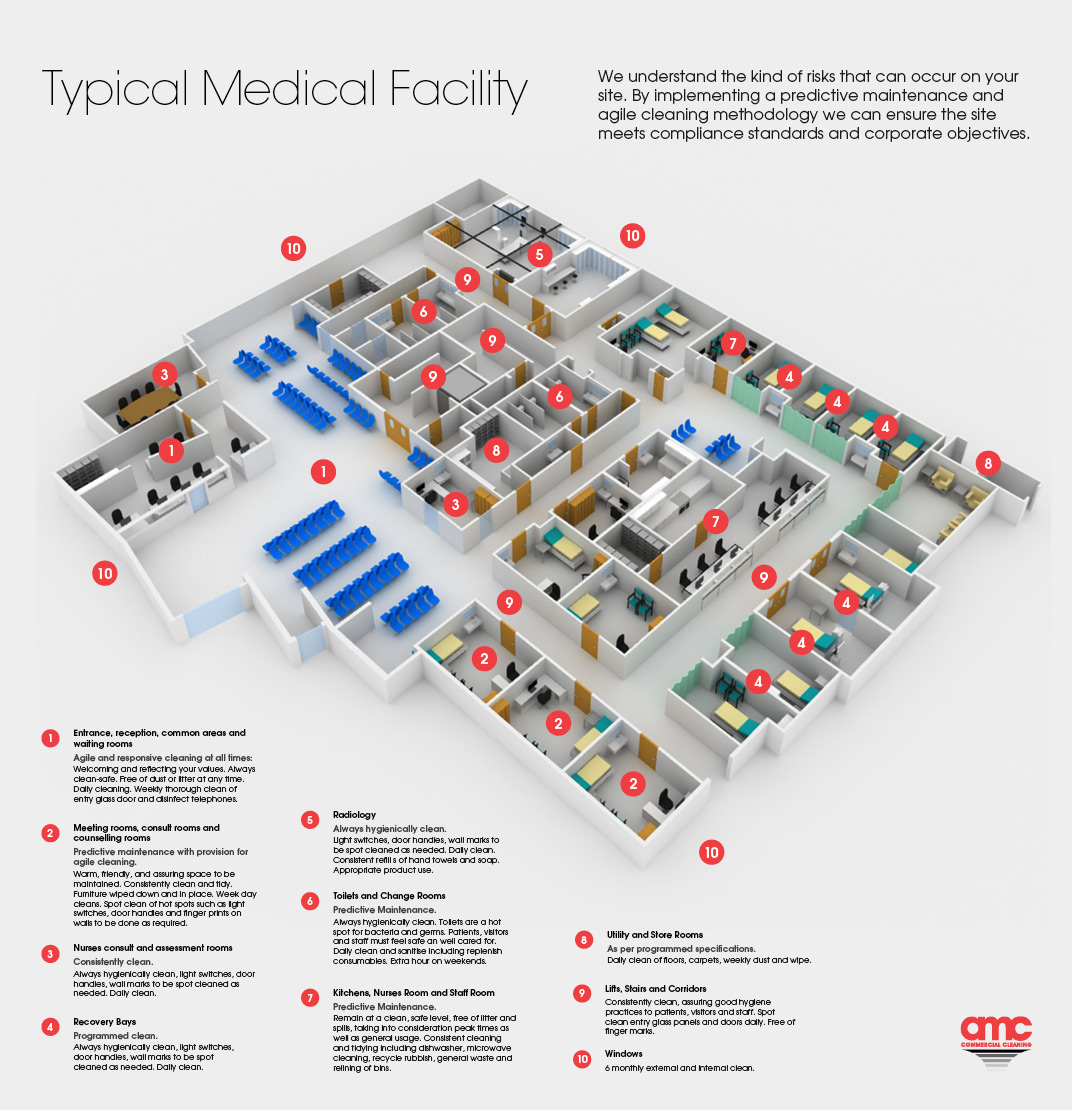 We thoroughly understand what goes into cleaning a medical facility.
By this we will ensure the utmost in cleanliness, safety and hygiene for your staff, your patients, and visitors, delivered with sensitivity, care and understanding.
Furthermore, we'll partner with you to formulate a customised cleaning solution that responds directly and fully to your unique needs.
Quality, Compliance and Continuity
At AMC we're focused on redefining quality and setting a new benchmark for medical cleaning, backed by an unmatched level of customer service, account management and helpdesk support – giving you total and complete peace of mind. We understand the regulatory standards of healthcare sector when it comes to cleaning – creating and maintaining hygienically clean environments crucial to individual care.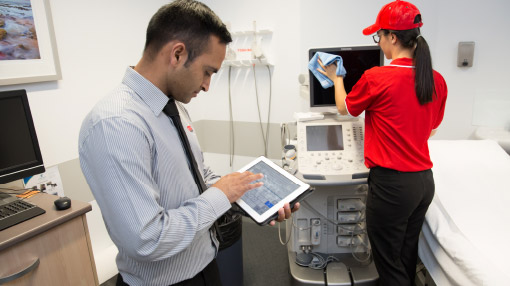 Highly Accredited
All of our AMC medical cleaners undergo rigorous training in medical cleaning. After the AMC medical cleaning certification, a site-specific induction and training is conducted. In addition, every AMC medical cleaner is trained on WH&S and Quality Management systems, and all have police clearances.

Experience & Expertise
We provide strategic advice on cleaning services for the different types of medical facilities. Our expertise in this sector allows us to design cleaning specifications suited for Radiology, General practices, family clinics, dental surgeries and other specialised medical services. Infections control is a specialised area for medical cleaning. We provide advice on issues, such as particular precautions during the flu season.

Customised Solutions
We don't offer a 'one size fits all' approach. Our medical cleaning services are tailored to suit your specific needs and requirements, so you'll never pay for services you don't need.

We're with you every step of the way
Our ongoing helpdesk support, regular onsite audits and supervision and frequent account reviews ensures we're always here for you when you need us. All site audits are shared in real-time online with customers for feedback and self-rating of their sites.

You're in safe hands with AMC
We use natural and effective non-toxic cleaning products to create a safe and hygienic environment.
To find out how we can take care of you, please complete the form and someone will be in touch soon.
For job or career related enquiries, please click here.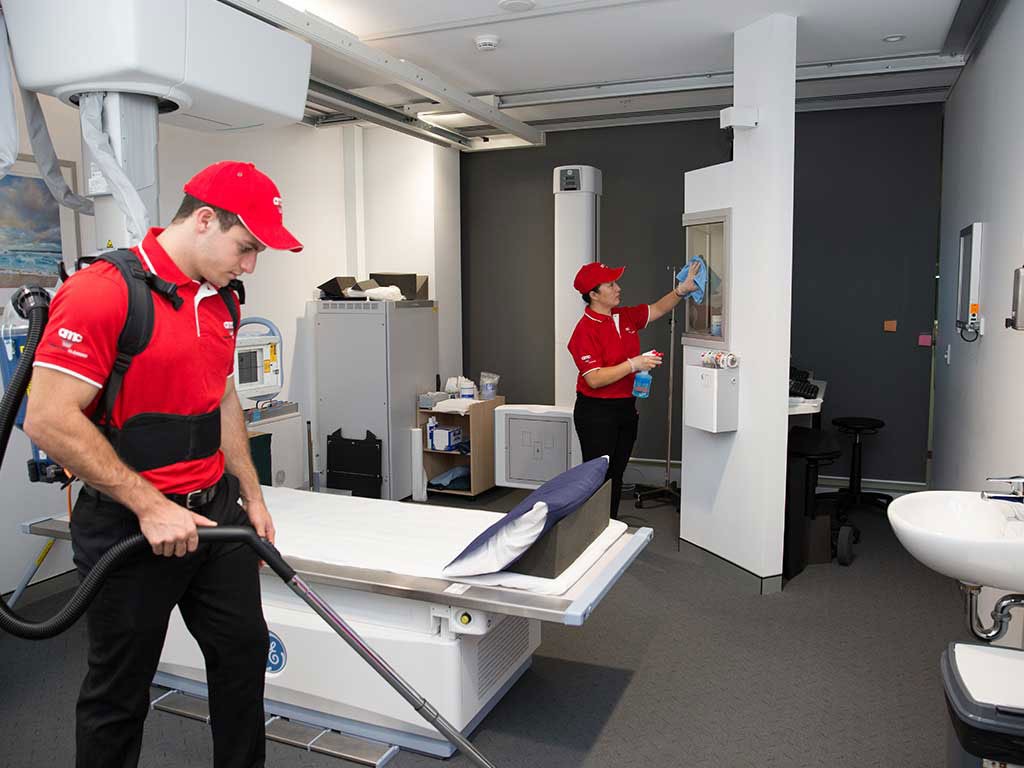 With over 30 years of medical cleaning experience, it is our compliance, processes and expertise combined with sensitivity, thoughtfulness and genuine regard for the well-being of others that enables us to set a new benchmark for medical cleaning.
We look forward to revealing more about the AMC Commercial Cleaning difference. Please contact us at any time to discuss your cleaning needs further.