Thursday, February 24th, 2022
What Medical Cleaning Must be Tough on
It's estimated that even in high-income countries, health care-associated infections occur in 7 out of every 100 hospitalised patients. This can be as high as 19.5% of all patients in ICU.
Whether you manage day hospitals, a busy pathology lab or a medical centre in Auckland, your medical and healthcare cleaning should be designed and implemented to minimise the following risk factors:
The spread of common viruses and pathogens including influenza, colds and COVID-19
Common sources of hospital acquired infections such as Methicillin-resistant Staphylococcus aureus (MRSA), Vancomycin-resistant Enterococci (VRE) and Multi-resistant Gram-negative bacilli
Reactions to food or other allergens, for those who have sensitivities.
It's therefore essential that your healthcare or medical cleaners are using appropriate solutions, equipment and training in each area to carry out healthcare-specific cleaning and disinfection services.
Where Healthcare Cleaning in Auckland and New Zealand Should be Gentle
There are two important factors that your medical centre cleaning services should aim to protect: the first is people, and the second is the environment. This is achievable in two different ways:

# Cleaning Solutions & Equipment
The choice in cleaning products and equipment can significantly shape both the safety and environmental impact of healthcare cleaning. At AMC Commercial Cleaning, for example, we take care to select cleaning solutions that are highly effective without causing unwanted harm to patients, staff, cleaning teams or the environment.
# Training
Knowing how to clean is arguably just as important as using the right products. Your cleaning personnel must have the training to know which cleaning products to use for which surfaces and at which safe dilution; how to prevent cross-contamination with cleaning equipment; and how to ensure every surface in the room has been cleaned and disinfected correctly for safety and hygiene.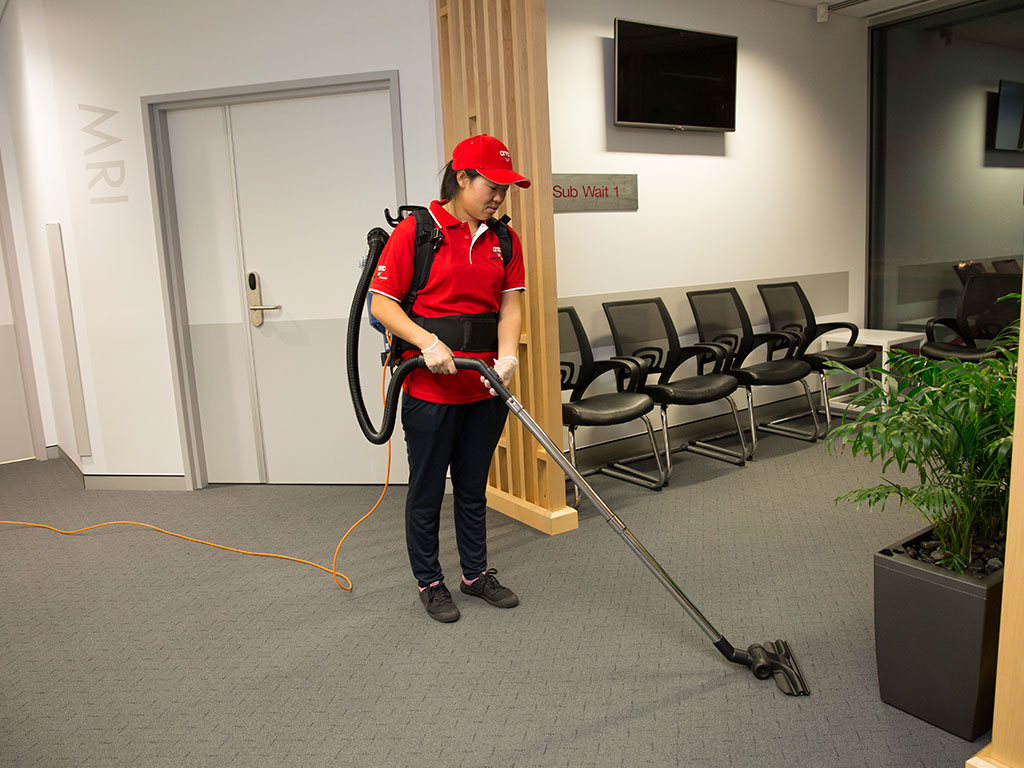 Certifications & Care
At AMC Commercial Cleaning, we not only focus on these aspects; we're triple certified for your peace of mind. In addition to ISO 14001:2016—Environmental Impact Minimisation Management System, our externally-audited Integrated Management System (IMS) also complies with the following certifications:
ISO9001:2016—Formalised systems and procedures in Quality Assurance for all aspects of the business;
AS/NZS 4801—Occupational, Health & Safety and Risk Management.

If you're searching for the right capable commercial cleaners in Auckland to provide protection without harm, contact AMC Commercial Cleaning today. We'd love to develop a site-specific cleaning plan for your hospital, medical centre or pathology clinic, and show you how cleaning with care makes all the difference.