Friday, October 23rd, 2015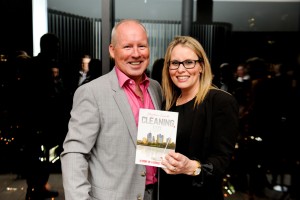 CEO of AMC Commercial Cleaning, Stephen Coade launched his much sought after story of success, "Cleaning Up – A Story of a Street Fighter", August 15, 2015 at the Crown Metropole, Southbank.
More than 100 people turned out for the launch of the book, which delves deep into both the struggles and rewards of building a business.
Cleaning up was visualised of after a long standing joke with AMC employees to when Stephen was asked about the times past in AMC, he simply replied "read the book" – 28 years on and a story of a street fighter was created.
"I felt it important that my children have a legacy" says Stephen "to really know my struggle and that its ok to fail, just pick yourself up and keep going."
"Not only my children but all AMC staff, I see them all as family, one that spans across oceans but we are a family."
"This is my way of giving back and letting all staff members know that they helped contribute to the success of AMC".
Amongst the attendees were the State Masters of AMC Commercial Cleaning who are mentioned and pictured in the book; Joseph Saffy of WA, James Han of VIC and Hemant Hamadas of QLD, accompanying them at the launch were also the AMC staff members from each state.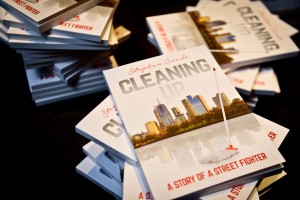 We wish Stephen every success in the growth of AMC and we look forward to the next installment of the AMC story.
Cleaning up is now available to purchase, please click here to order