Monday, July 12th, 2021

Walking into a thoroughly clean and sanitised space each morning –and throughout the day – is incredibly important in maintaining the wellbeing of children, families and educators.
Specialist cleaning and disinfection have always been crucial steps in limiting the spread of transmissible illnesses such as cold, flu and gastroenteritis, and in the new COVID-19 era these steps are more applicable than ever.
So what does high quality COVID-19 cleaning look like in Auckland and New Zealand?
Much of the work in quality COVID-19 cleaning and disinfection isn't actually visible. Yes – you should absolutely expect sparklingly clean surfaces from your childcare cleaning services in Auckland and beyond – but it's also vital to consider the less visible aspects of high quality COVID-19 cleaning. This includes:
Firstly, thorough cleaning, or physically removing organic matter and dirt from high-contact surfaces such as play equipment, keypads and doorknobs, phones and kitchen appliances – even if they are not visually dirty. This first step must be carried out thoroughly for the disinfection process to be fully effective.
Pre-emptive surface disinfection, which requires a minimum 99.9% disinfection solution to be correctly applied to shared surfaces that could pose a transmission risk.
Thoroughly trained cleaning staff, who have the knowledge to correctly clean and sanitise surfaces within the childcare sector and to controlpotential contamination in cleaning equipment and PPE.
The use of natural and non-toxic cleaning products that are highly effective, yet safe.
A policy which requires all cleaners to have all relevant vaccinations including the flu vaccination, as well as police checks and working with children clearance.
An integrated management system that allows you to monitor your day care cleaning and maintain your regulatory compliance.
Here at AMC Commercial Cleaning we're not just another childcare cleaning company. We truly believe in taking care of people, from our cleaners to our childcare clients and the little people they care for. We also have an active partnership with Barnardos, providing meticulousdaycare cleaning services for the respected charity as it supports and cares for New Zealand children.
"Hi Jazz, Thank you for looking after our centre. It's nice to come in and have a nice clean centre."
– Suzanne Fraser, Centre Manager at Barnardos in Manurewa.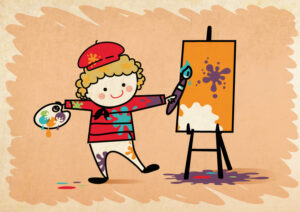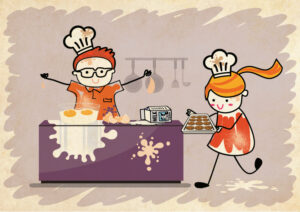 When you're searching for a childcare or daycare cleaning company, take the time to find a provider who will help you to meet your care and compliance needs with reliability and certainty. This way, you can be sure both your seen and unseen cleaning requirements are being met each and every day.
"Thank you very much for assisting with the cleaning every evening. We really appreciate it."
– Yvonne Haviland, Owner/Centre Manager at Browns Bay Preschool
To speak about a tailored cleaning plan for your early childhood centre or child care centres in New Zealand,you can contact the experienced team at AMC Commercial Cleaning. We offer a personalised approach and experienced teams for childcare business cleaning, office cleaning, commercial cleaning and more.