We understand that maintaining a pristine and sanitary office environment is an important requirement for any business. In addition to impressing customers, visitors and colleagues with an image of your business, your office's cleanliness is also crucial to optimising your employee's health and safety in the workplace.
AMC Commercial Cleaning has been in operation throughout the Australasian region since 1988. Our highly trained team of office cleaners will work with you to develop a customised cleaning program with consistent and continuous communication to ensure that your requirements are met proficiently and accurately.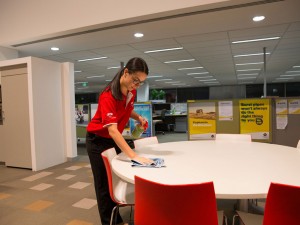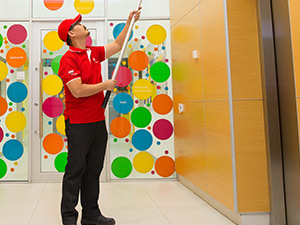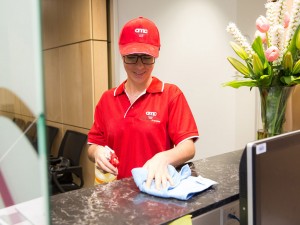 With industry leading certifications, our ability to clean efficiently and effectively is without question. But it's why we do what we do that is important. The reason we go above and beyond, creating innovative systems and challenging traditional methods of cleaning – is because, we believe it's important to look after people.

Starting from the desk space, phones, keyboards, computer mice, toilets, kettles and other appliances that are used several times a day by each employee. Particularly during certain peak times, it is a challenge not to let cleaning standards slip. Consistent maintenance of cleaning standards is critical as it will show your employees you care about their health and well being.
A hygienically clean work-space also helps reduce the transmission of germs. Less sick days and less absenteeism reduces staff costs and increases productivity.
We're here to make office cleaning easier for you!
Did you know…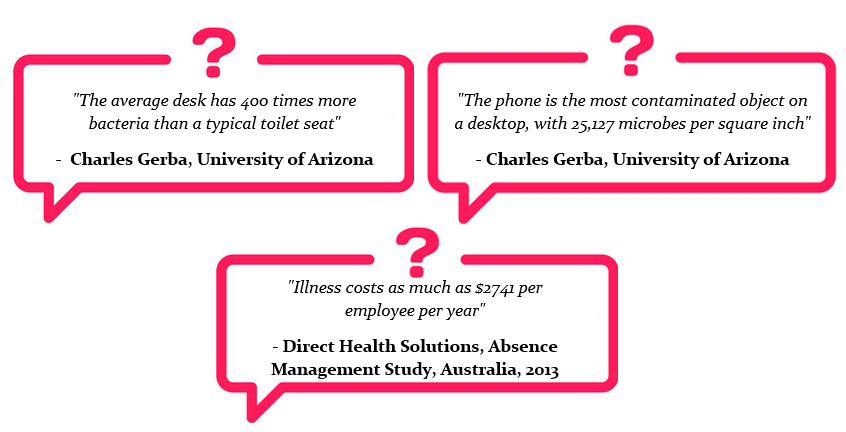 In addition to your daily cleaning, we can also offer specialised services such as carpet cleaning, window cleaning, washroom services, maintenance of hard floors and management of waste, recycling and consumables.
As professionals in office cleaning, AMC use natural, non-toxic, safe and effective commercial cleaning products.
For more reasons why you should choose AMC Commercial Cleaning for your cleaning needs, Click here.