Tuesday, April 7th, 2020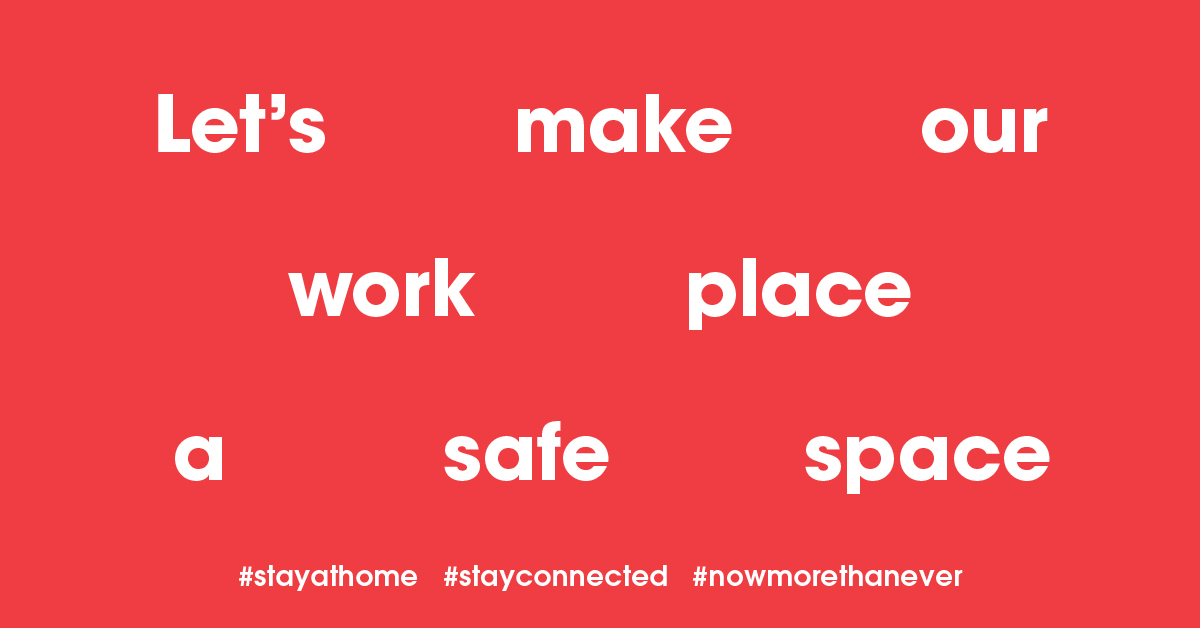 It is in a time of such uncertainty brought about by a virus, the Coronavirus (COVID – 19), that our priorities get sharpened. It has become clearer than ever that our priority is each other. It is for the benefit of each other that we need to not only socially but physically distance from one another.
Working from home is the new normal for many of us. This can be challenging especially when we have relied on our teams for moral support, share ideas or even a laugh. Staying focused on the job and being productive takes discipline when working remotely. There are many tools available on the internet to help you.
Here are some keys:
Write a work to-do list at night
Get up, get dressed and go to the 'office'
Set an intention and write it down e.g. "I am easily completing my data analysis, using all my skills and doing my best"
Work in blocks of one or two hours
Take a proper break
Connect with a colleague: To avoid feelings of isolation and anxiety, it's important to connect regularly with a friend, colleague of family.
Stop work at the end of your workday and treat yourself
At a time where things around us are out of our control, out of reach and feeling like a task too big to tackle alone we can use this moment to deepen our bonds with family and friends. It is for such a time as this that technology had opened for us. Facetime, phone calls, emails, group chats are all in the palm of our hands. When we dial up the connections, we let each other spread kindness, care, love, happiness and thoughtfulness. We are being given the gift of quality time to call up the best in us.
Social distancing is also an opportunity to deepen our connection with ourselves. To stop from delivering to the agenda to achieve and make things happen, to pull back to nourish, replenish and refuel ourselves. To quote the philosopher Lao Tzu, "knowing others is knowledge, knowing yourself is wisdom".
We must remind ourselves and each other that this time is not permanent. If we can show patience, follow the rules and have faith in the process together we will see the other side of this. Let's choose to reach out to those around us. To support our colleagues, our neighbours, our loved ones and those we don't yet know we love.
We owe it to one another to be kind, thoughtful and selfless. Now more than ever, we must look out for each other.
At AMC Commercial Cleaning we believe it's important to look after people