Tuesday, October 20th, 2020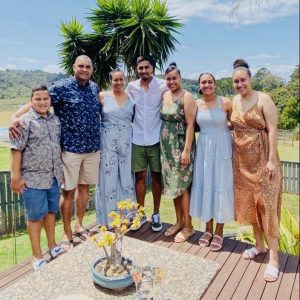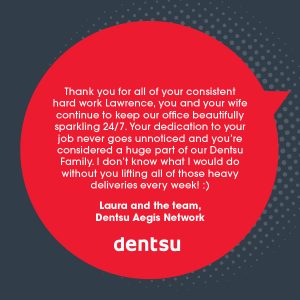 Lawrence begins his day at 11am every day setting out to do commercial cleaning at the properties allocated to him by AMC Commercial Cleaning in Auckland. He takes a break between 2pm and 6pm, then joined by his wife, they start their second shift which takes them to Doyle's Sails, then to Dentsu Aegis for a good 3 hours and they finish their night with an hour at Willis Towers Watson.
We try and make everyday a good day. The reason being when we've cleaned our sites and given it our 100%, it's rewarding knowing that our customers are satisfied. They give us good feedback not just for our cleaning but for our positive attitude towards our customers.
The Lawrence couple have taken up cleaning as their main profession in the last two and a half years and wish to venture out into something new, to experience how to run and own their own cleaning franchise.
The recent lockdown due to COVID-19 posed a major challenge to their livelihood due to the commercial hub of Auckland being closed for businesses. Yet "the challenge, helped us to plan for the future more wisely and carefully regarding the financial security and wellbeing of our family" says Lawrence.
We are blessed parents to 5 amazing children.  We have been married for 22 years.  Originally from the Fiji Islands, we are blessed to be living in New Zealand.  We enjoy hosting families and friends over for get togethers and to watch rugby. During the lockdown we distributed food parcels to families in need.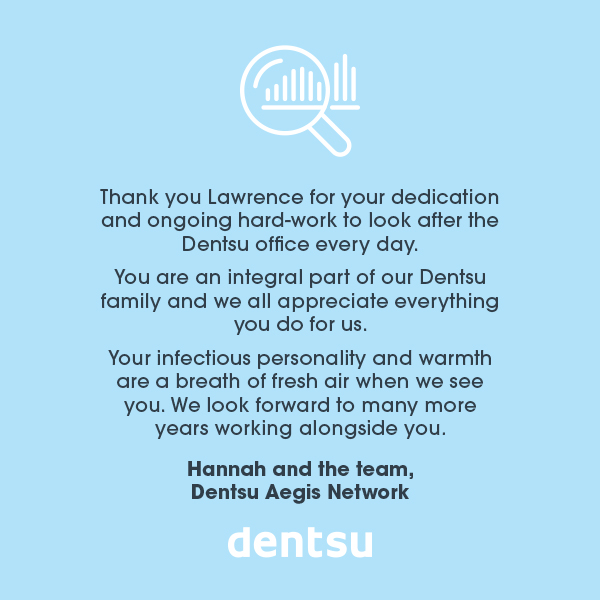 The rewards for Lawrence comes from his natural ability to listen and understand the unspoken words of his customers' needs. His favourites are Dentsu Aegis and Doyle's Sails. " We are able to interact with the customers and build a relationship with them which is rewarding.  During lockdown one of the workers from Dentsu sent a text message asking if our family was ok!
A win for us is consistently receiving appreciation from Dentsu for our cleaning". says Lawrence.
When asked if there'd be any advice he would have for his customers at this difficult time, Lawrence says, " show kindness to everyone you come in contact with.  Be thankful you are blessed to still have a job during this pandemic.  Love, and spend quality time with your families"
Lawrence, thank you for being the blessing that you are to the customers of AMC Commercial Cleaning in Auckland. And thank you for your valuable advice for us all – love, kindness and family.